Another giveaway: announcing the lucky winners of VPN subscriptions
Early bird catches the worm (and a free VPN subscription).
Do you remember the time when we first announced the release of AdGuard VPN? We left a form at adguard.com where anyone interested could leave their email so that we notify them when our VPN will be finally released. Well, we did a little twist to draw more attention to it: we promised to give away 10 free AdGuard VPN yearly subscriptions.
We expected something like a thousand entries, or two, or five... but 30K users??! We were chuffed to bits to know that so many people were waiting for our VPN to see the world. We were so excited that decided to double the prize. And now is the time to reveal the 20 lucky winners!
drum roll, please
Here they are!

15749	konstan********lev@outlook.com
10745	g.k**ov@mail.ru
17290	luth****uyck@gmail.com
13305	io.**@it.com
12708	hx***.15**72@gmail.com
26735	tal***n.by@gmail.com
26028	ss7**0@mail.ru
20907	oja****85@gmail.com
1143	25****7117@qq.com
28217	vale****9@mail.ru
20473	niko****_q1111@yahoo.co.jp
27948	ult***12@gmail.com
15696	kolyan.*****.00@mail.ru
628	166****935@qq.com
17704	Maks****m@mail.ru
14062	jer**n@ro***st.be
23931	*05*@naver.com
9742	er.r****@gmail.com
23300	riz***80@gmail.com
15171	ke***203@mail.ru

Your VPN subscriptions will be activated today, they're bound to the email you've left for participation. If you have any questions, please write a message to pr@adguard.com.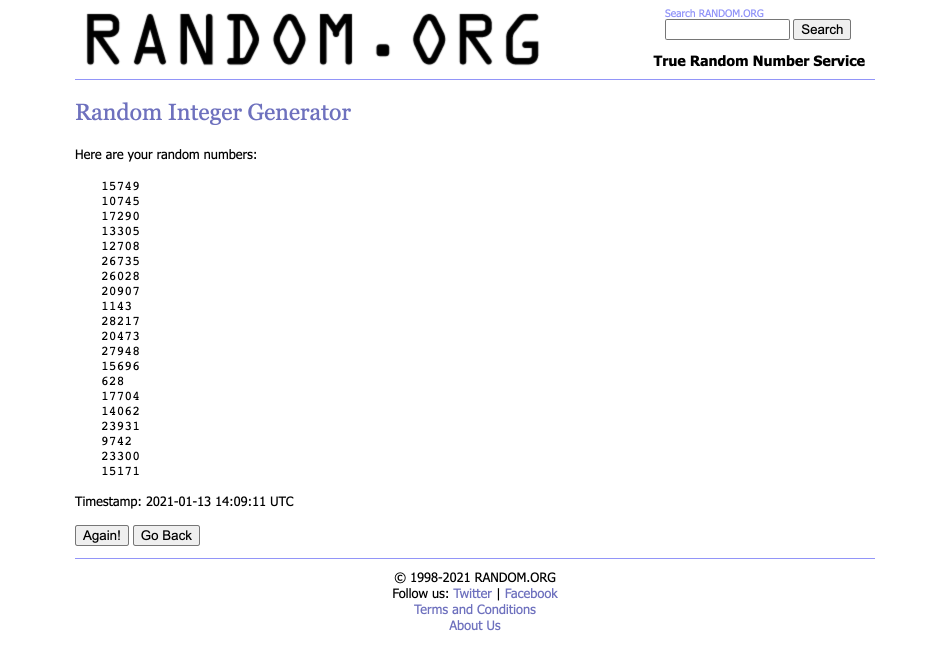 As always, we used random.org to make the selecting procedure as random and transparent as possible.
Not did we overlook the other participants. If you left your email when we announced the release of AdGuard VPN, please check it – there is a nice little bonus for you :)
---
If you didn't leave your email but read this blog post to the end – do give our VPN a try! It's currently available for Chrome, Firefox, Edge, Android and iOS (and there is an alpha version for Windows, you can read about it here). And drop us a few lines if you feel like it, any feedback is very welcome.