New AdGuard version 5.10.1186
Today we would like to introduce the new update of Adguard 5.10.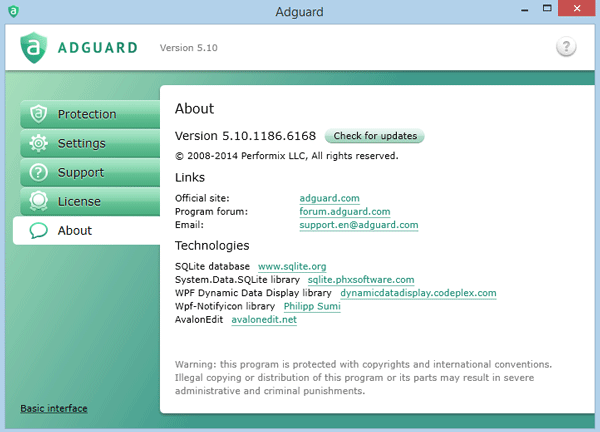 Full list of changes
Added in version 5.10.1186:
New version of Adguard network drivers
Added Maxthon Nitro support
Added support for Regexp-rules
Added new API GreaseMonkey functions for better userscripts support
Fixes:
Fixed an issue with a long delay when adding rules via Assistant
Now, even when the Parental Control sensitivity level is disabled, black and white lists continue to work
Fixed program crashes when working with tray
When using TDI driver Teredo is no longer disabled
Fixed bug reports in IE8
Fixed several localization bugs
Parental control now blocks access to unsafe sites even when the sensitivity level is disabled
How is Adguard 6.0 doing?
The whole Adguard team works like a beaver to release the version you are waiting for. Unfortunately, the release is postponed to March 2015. The reason is simple, we have misestimated the amount of work that is waiting for us:

Nevertheless, 6.0 version is coming, and we will try hard to not disappoint you.
Sincerely,
Adguard Team.