Nice surprise in AdGuard for Windows 5.10.2010
Introducing Adguard for Windows update, which is quite significant, because it marked our switching to a new License system.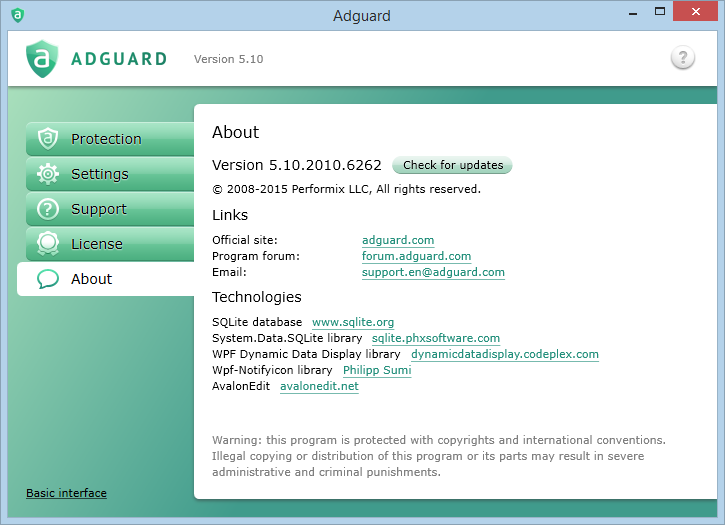 What's new?
So, the most important thing that has changed in this version – Parental control is now available for any license type including Standard and Bonus. If earlier Premium license differed from the Standard by presence of this module, now filtering of obscene materials and websites for adults is available by default in any of them. Yay!:)
Next, fixed QUIC protocol filtering in Google Chrome. That was a critical bug, because sometimes we failed to filter Youtube because of it. But now it's resolved, don't worry.
And another change: improved filtering rules validation, now Adguard ignores the rule in case of incorrect syntax, which can lead to errors.
Thus, the work of the new Adguard of Windows is more stable now, and the owners of the Standard licenses can now take a look at Parental control module and configure the necessary protection for their young Internet users.
Sincerely,
Adguard team