Why people are not already using ad blockers
Why people are still not blocking ads? The reason is quite funny: because they simply don't know that they can actually do it.
The recent Business Insider article reports about an interesting survey from Wells Fargo Securities and Optimal.com. Optimal asked 1712 smartphone users what they think of ad blocking. Out of 1320 people (who do not block ads) 45.6% reported that they were not aware they can do it.
Responses on the question "What is your attitude towards ad blocking?":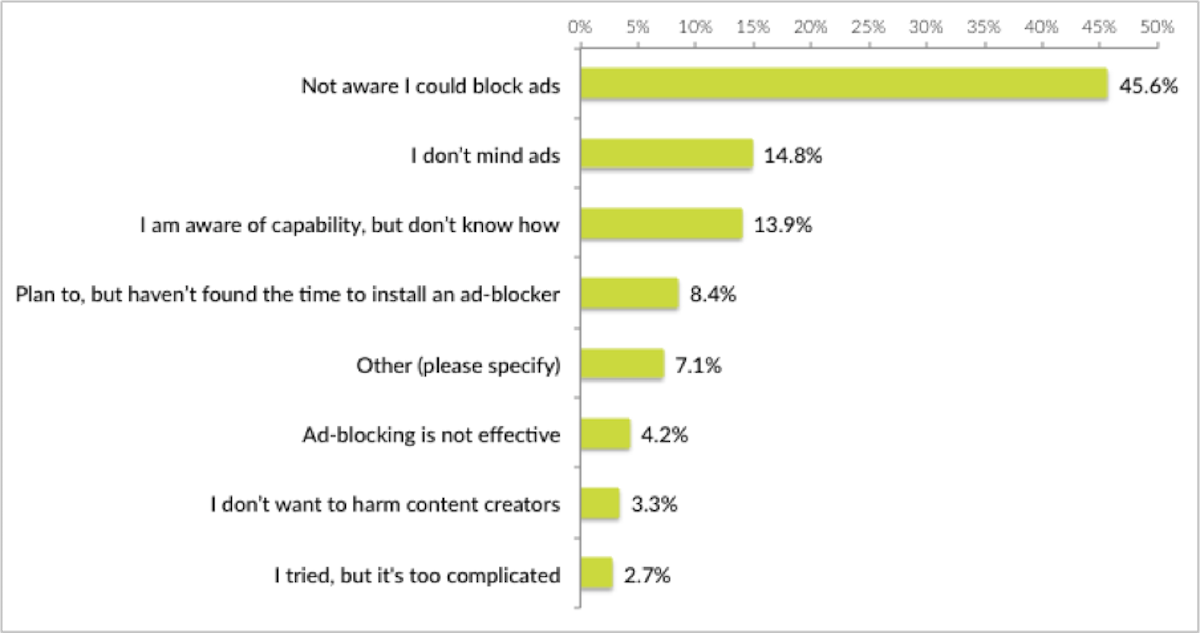 Meanwhile 392 remaining users (who block ads) were asked why they do so. It turns out that the majority is annoyed by the fact that ads slow down browsing (47.2%).
Other 40.6% of surveyed are worried about malware and viruses. Around the same number (40.3%) of users answered that they never click on ads anyway. 37% of respondents reported that displayed ads were irrelevant. Other users (24.2%) do not like the fact that ads collect and share personal data. For 21.4% of those surveyed ads cost extra, as they consume the traffic. And another 5.4% of people indicated "I can't afford to buy products that ads show me" as a reason.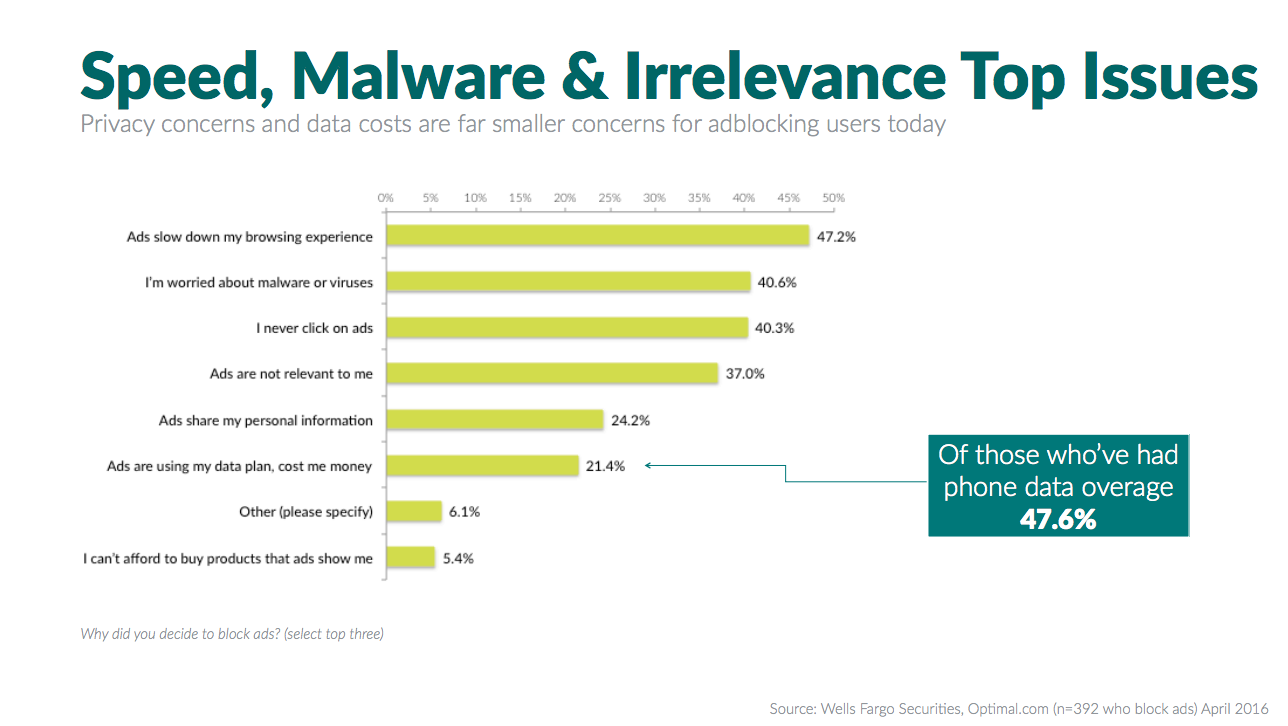 Perhaps you also have friends who still do not know that ads on computers/smartphones/tablets can be blocked. Share this sacred knowledge and introduce them to Adguard ! :)
By the way, a question for our users – why do YOU block ads? It will be interesting to read your comments.