Youtube Center userscript overview
Beginning with version 5.9, Adguard now allows to install various userscripts, as we have already mentioned in our Blog. Userscript is a "script" written in Javascript that extends the functionality of one or more websites.
With this post we want to start a series of detailed descriptions of the best userscripts in our opinion.
Let's start with one of the most popular – Youtube Center.
Description
Youtube Center is a userscript that makes it easier and more comfortable to use Youtube and adds several new functions, which this site is really missing. For example, downloading of videos.
Youtube Center History
First version of Youtube Center was released in the latter half of 2011. It is created by Danish developer Jeppe Rune Mortensen, who still continues developing and supporting the Youtube Center. At present moment it's updated to version 2.1.5.
Youtube Center Functions
This post will be too long if we start to list all of its functions. Just look at the Settings screen, there are really a lot of them.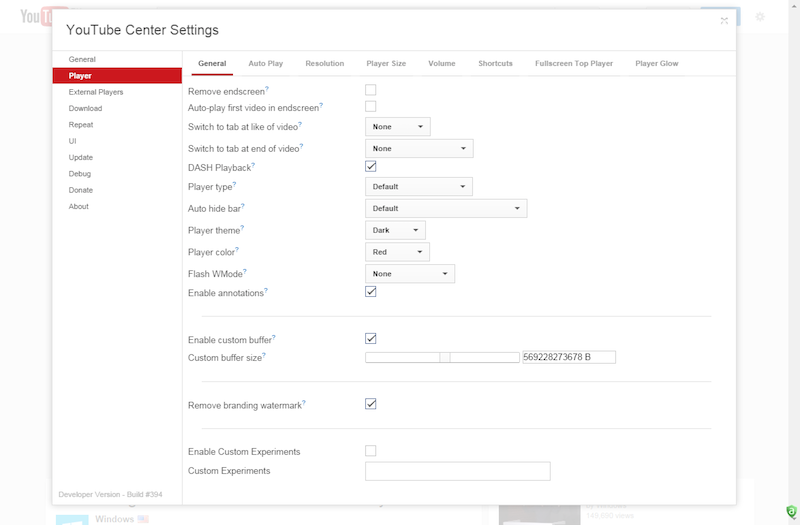 So we are going to tell you about ones that are most important in our opinion.
Video player capabilities
You can place a video on the page center and use the bigger player. Also, you can force HD quality instead of waiting until Youtube determines appropriate resolution.
A page with default settings will look like this: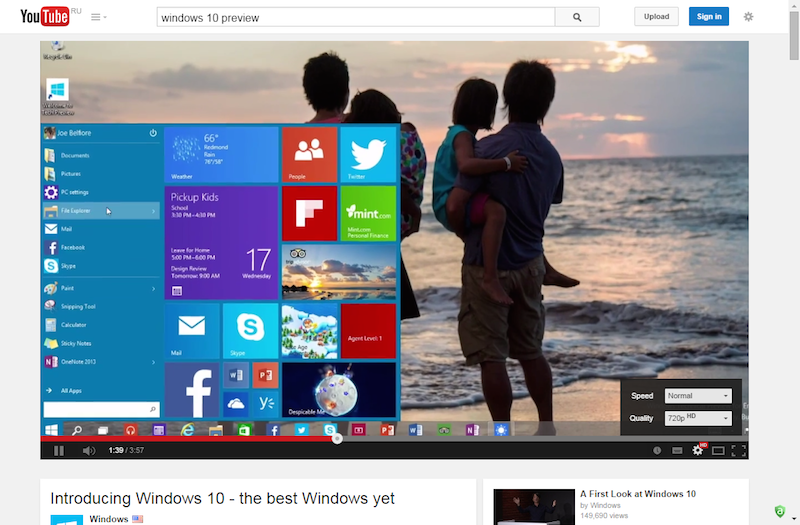 There are some more interesting functions that are difficult to demonstrate on a screenshot.
Prevention of auto play and buffering of videos
Disabling of Dynamic Adaptive Streaming over HTTP (Dash). This function doesn't let you move freely "along" the video as the buffering always restarts from the beginning.
Player type configuration (Flash or HTML5).
Lights Off Setting
This function will make it easier to focus on the video, without being distracted by unnecessary details. If you enable this option, the entire page except the player automatically will be "darkened", creating a movie theater effect. The page of the video in this case will look like this: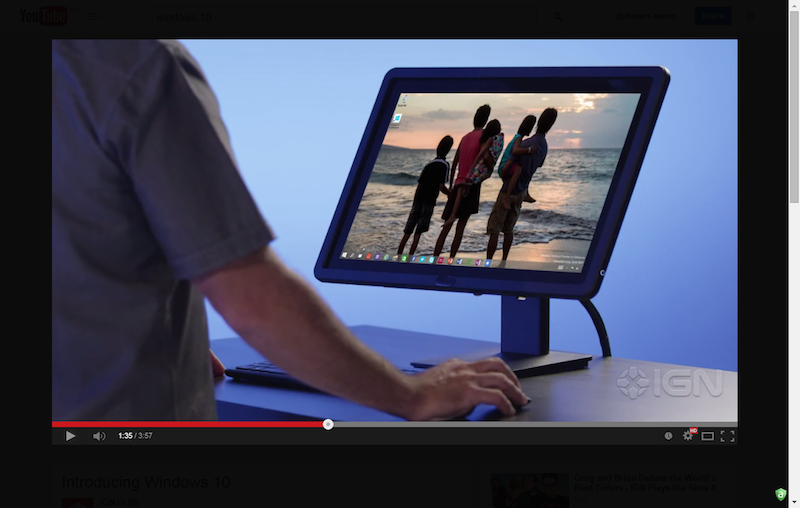 Just click on this dark background and it will disappear, giving back access to comments and other functions of Youtube.
To use Lights Off, choose the Auto light off option in settings.

Downloading the video
Right after installation of Youtube Center you will be able to download any video in any quality available.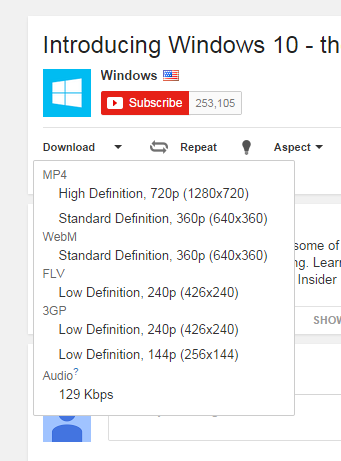 How to install Youtube Center to Adguard
Go to the Extended interface.
Click on Settings – Extensions.

Click on Add extension…
Enter the link to the Youtube Center latest version:
https://yeppha.github.io/downloads/YouTubeCenter.user.js
If you want to, you can install a beta version of Youtube Center:
https://github.com/YePpHa/YouTubeCenter/raw/master/dist/YouTubeCenter.user.js
It has more features and is updated more often, but can contain some bugs (it is BETA, after all).
Click Install
That's all, Youtube Center is now installed and ready to work!